Learning Disability
and ADHD Support
When You Need It.
Resources For
Greater Success
We hope that this website supports your journey as you navigate the struggles related to LD and ADHD and build upon your strengths, in order to reach your full potential. Know that you are not alone, and we are here to help you along the way.
Learning Disabilities (LDs)

Attention Deficit Hyperactivity Disorder (ADHD)

Other Resources
Have a Question? Get in Touch Today!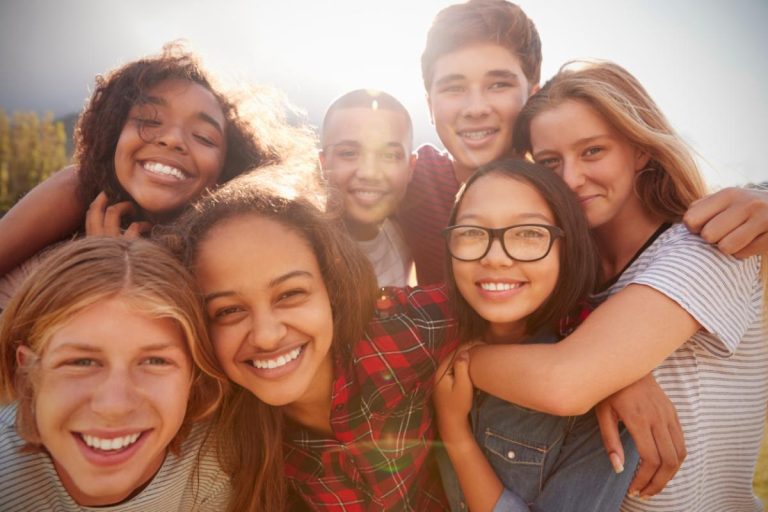 November 2022 Newsletter
Why are more adults in Calgary being diagnosed with ADHD? Journalist Jody Robbins explored this question in a recent Calgary Herald wellness article featuring our Network manager and resource navigator, Carola Tiltmann.
Join us at an Upcoming Event
<!=========Events list Template 1.6.2=========>
Why is Reading Comprehension So Difficult to Comprehend? We look
EXPERT: Timothy Wilens, M.D. People with ADHD face an elevated
The 13th Literacy and Learning Conference provides a forum for
Recent Informational Articles
Learn more about LDs and ADHD, and find helpful information and insights on the assessment, diagnosis and management of these learning and attention challenges.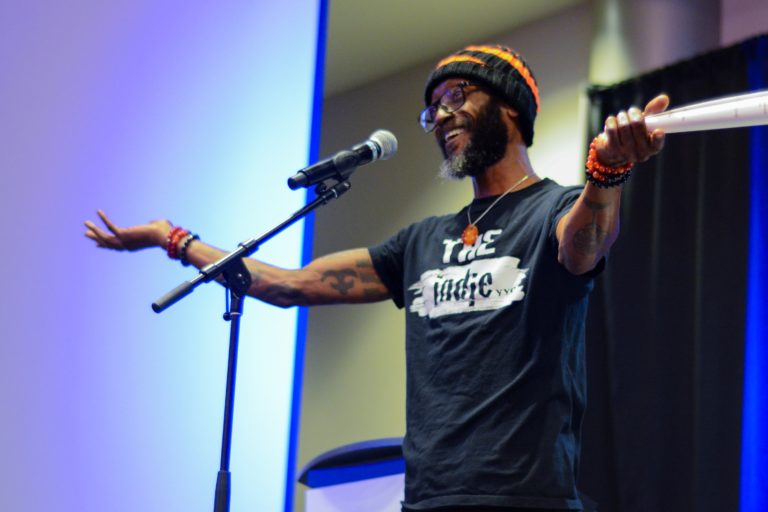 Calgary's Poet Laureate, besides delivering a visceral spoken word performance, was open about sharing his struggles with addiction, mental health and relationships throughout his youth and as an adult with ADHD. Though he is now many miles away in a better space, it was a potent reminder that early identification and support can make a huge difference in the trajectory of a life.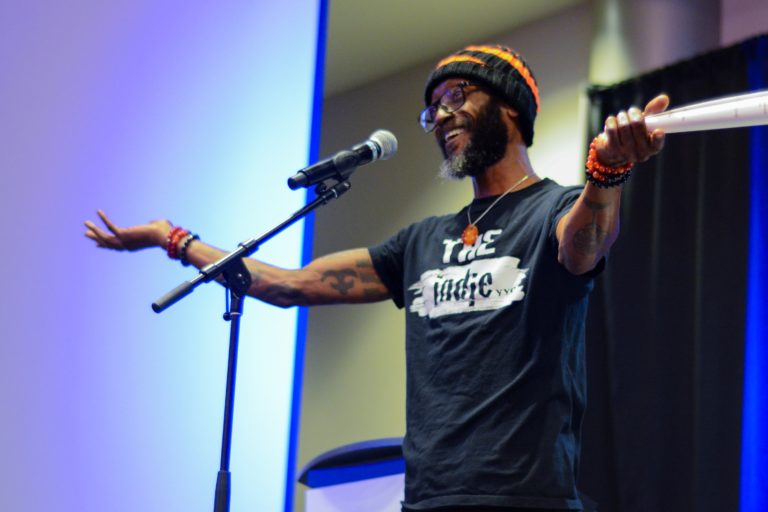 This same message was clear throughout the documentary film "The Disruptors", which followed five families with ADHD. Despite initial disbelief, misunderstandings and many trials, parents came to an important turn on the ADHD journey (though some sooner than others), aptly summed up by expert Dr. Russell Barkley, "Accept the child you have, and not the one you thought you wanted…and focus on the relationship." Easier said than done, but not impossible and ultimately the best strategy. And though this film focused on ADHD, many of the same experiences resonated with families of children with Learning Disabilities.
Professional help in the shape of psychologists, therapists, literacy coaches, doctors and knowledgeable educators and agencies exist to make ADHD & LD journeys better ones. Some of that help was available through our information table hosts and our expert panel answering questions from the audience.
A special Thank You! to our table hosts:
CanLearn, CADDAC, Calgary Academy, Foothills Academy, Rundle Academy, Amicus Recreation, SAIT, Mount Royal University and St. Mary's University.
Hope to see you next year!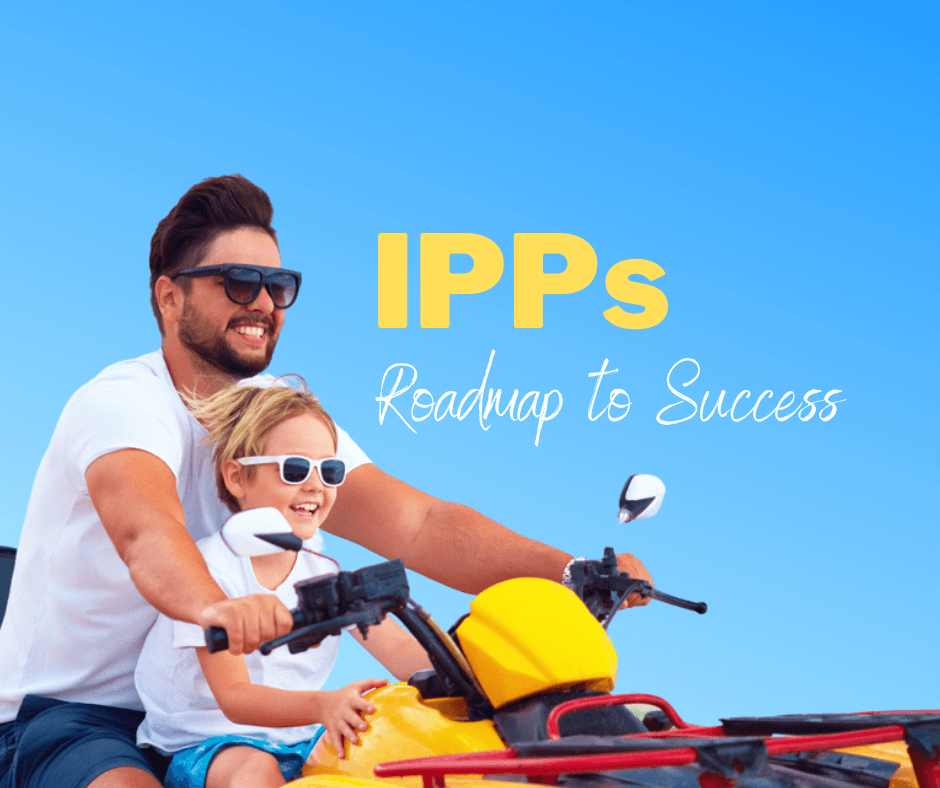 A Roadmap to Success at School
Fall is upon us, school has started and it's time to create IPP's, aka IEPs (Individual Education Plans) and LSPs (Learning Support Plans). If your child has learning challenges, there should be one of these coming home soon.
What are IPPs?
IPPs (Individual Program Plans) are plans for success for children facing challenges at school. Like the GPS we use on our phones and in our cars, we enter our starting point and the destination, then our GPS shows us the best route to get to our destination.
IPPs are similar. You and your child's teacher know what your child is currently capable of or their struggles. Together you determine the next best steps for your child's educational goals. Like a GPS, an IPP outlines a plan for the best educational route for your child. Instead of turns on street corners, an IPP has strategies that form the route or plan to help your child reach those goals.
When do IPPs arrive?
The earlier in the school year the IPP journey begins, the more it's likely to lead to success. Remember that every month is equivalent to at least 10% of the school year. If your school has not already initiated an IPP meeting, contact your child's teacher to find out when you can expect it. From the start, be clear that you and your child want to be part of the plan and supportive members of the IPP team. If the IPP is not ready yet, ask if the teacher will use the year end IPP from your child's last grade. That one should have lots of information about your child's learning and it can be a great place to start a new IPP.
Communication is the key to all working relationships. Let the teacher know that you would like to communicate regularly every four to six weeks. You and the teacher can agree to meet in person or to communicate by e-mail. Try to make arrangements that suit both of you. After each meeting it's a good idea to send a thank you note highlighting the points of discussion. This way you have documentation of what was said at the meeting. While it's nice to meet in person, e-mail messages can also do the job. As well they provide automatic documentation. School administrators and teachers can transfer over the course of the year. By documenting all your communication, you won't have to start from scratch every time there's a change of staff.
To Whom do IPPs Belong?
Children's IPPs belong to them! The responsibility for IPPs belongs to the whole team, parents, teacher and the child. But only one member of that team can do the learning – the child. When children are included in the creation of their IPP they feel that they have a voice in their own learning. Allowing them some say in the plan often leads to more 'buy in' on their part and more willingness to try out the strategies. Listen to what your child thinks about their education. Knowing what is most important to them may provide you with some amazing insights!
Typically, it is the teacher who writes the IPP. But it should reflect the input of the IPP team including the parents, the teacher and, wherever possible, the child. However, for children, attending an IPP meeting can be overwhelming. Unless they really want to go, talk with them at home before the meeting and let them know you'll share their ideas with their teacher.
Adults react differently in different situations; children do, too. You and the teacher see your child in entirely different settings. You see your child at home, at sports events, music lessons and with friends and other family. The teacher sees your child in a classroom with other students, group activities and recess. It's incredibly valuable if you and the teacher can share your points of view, knowing that together your observations provide a broader view of your child's abilities and needs.
Contents of an IPP
An IPP should tell you how your child is functioning now and how they should be functioning in the near future. Like route finding on the GPS, there are often several ways to get to where a child needs to be at school. The strategies the teacher implements are the routes they will follow as they move toward their goals.
Your child's educational-psych assessment likely has a list of strategies specific to the success of your child. From those strategies, the team can pick and choose those that are currently most relevant. Choose the most important ones. Let your child experience success with those. Later, move to the next most important strategies. This way the IPP won't be overwhelming for your child, the teacher or you. It will remain a dynamic, working document.
Once strategies are decided, the IPP should be clear about which professionals will implement them, when and how often they will occur.
IPPs are working documents! They should change as your child's skills change. Once a goal is reached, it should be documented and a new goal set. Don't forget to celebrate these milestones with your child. For children struggling with learning, each minor step is a major success. Remember to let your child know that you are proud of their progress.
What if you think an IPP doesn't match your child's needs?
Once an IPP is created, it is signed by the teacher, you and, when possible, your child. Your signature indicates that you agree with the contents. But if you don't agree with the IPP as it's written, don't sign it! Instead write a note next to where your signature would be explaining why you can't sign it. If you and the teacher can't work out the issue, it's time to ask for a meeting with the principal and the resource teacher. If there is still no solution, ask the principal to request support from area or district strategists or specialists.
Use it! Don't lose it!
Lots of work goes into creating and maintaining an IPP. It's a tool you, your child and the teacher can use to keep goals in sight. Don't put it in a drawer and ignore it!
Share the IPP with your child in a way that they can process the information. Be sure they know what goals they are working toward and what strategies will help them get there. Occasionally, ask if they think the strategies are working for them, if they feel they're making progress or if they feel the strategies need to be adjusted. The more that children feel their IPPs are about their success, the more power they feel they have over their own learning.
Keep that working document working!
Regular reviews are important!
Remember that many strategies take time to work for children so reviews should probably be at intervals of several weeks. Sometimes strategies need to be changed to meet the changing needs and skills of your child. Reviews don't have to be another in-person meeting; an email check-in is sometimes all that's needed. This way you can keep the IPP current.
An IPP is a plan for your child to get where they need to be at school just like your GPS gives you the route to get where you are going. Your child is the driver; the only one who can do the actual learning. You and the teacher are navigators and the co-pilots. Working together you can use the IPP to plan the best route to your child's success.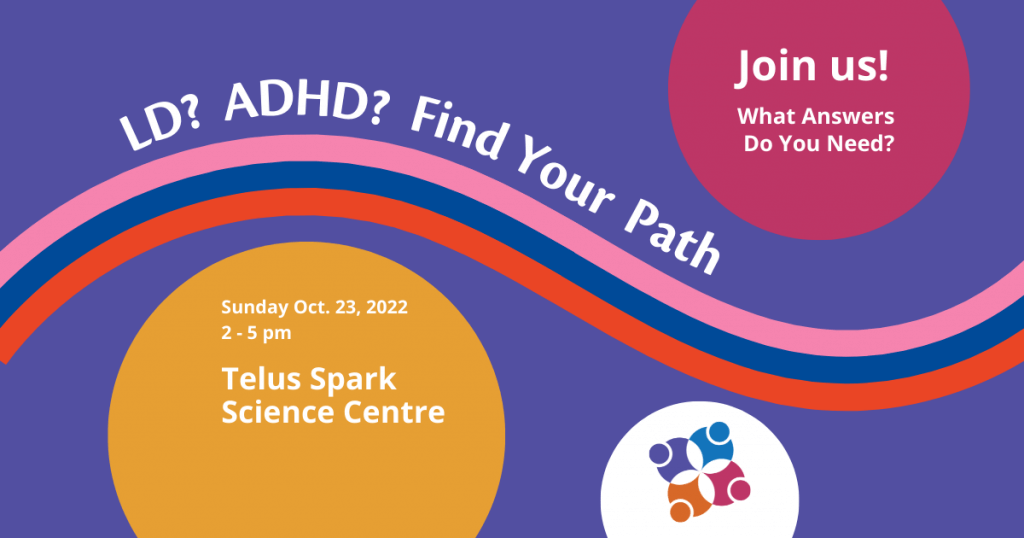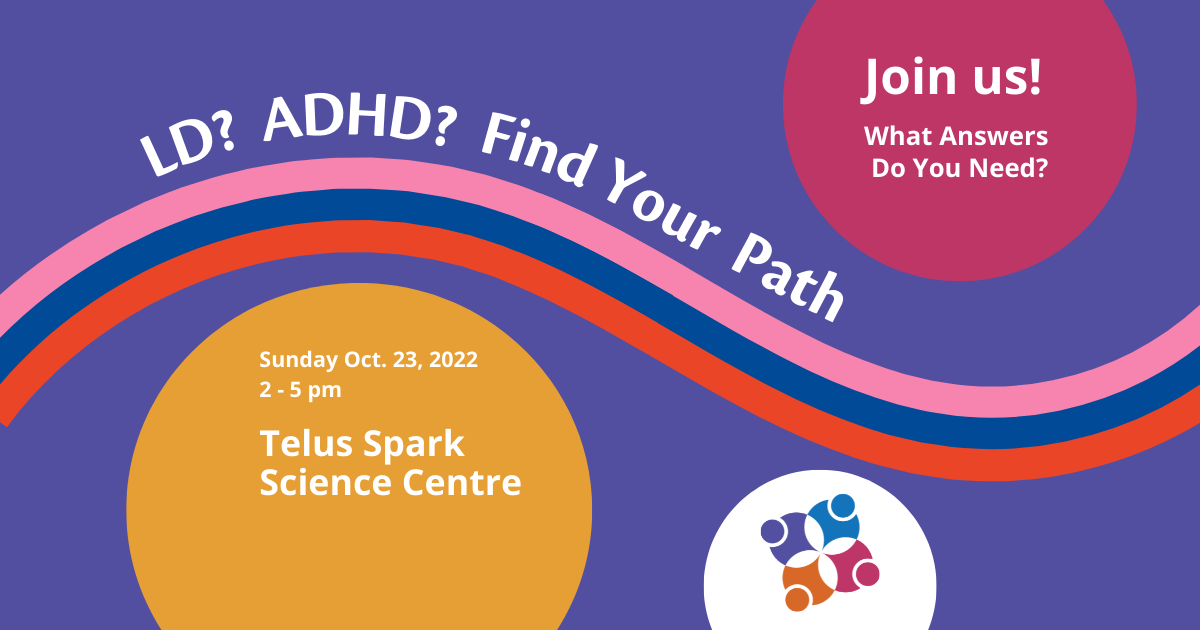 In conjunction with October Learning Disabilities & ADHD Awareness Month, the Network is hosting a special free event for parents and adults in the LD & ADHD community!
Featuring:
A POWERFUL PERFORMANCE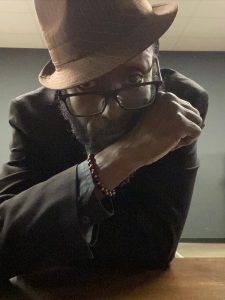 Wakefield is Calgary's Poet Laureate and a Spoken Word Artist. "I have been an active Poet, Participant, Producer and Promoter in Canada's Poetry and Spoken Word Communities since my very humble beginnings in Toronto in 1999." Since 2006, Wakefield has made his home in Calgary where he "is an advocate for literacy and his vehicle is poetry."
"I have taken Poetry hostage from the stage, kicking and screaming, and I have effectively wrestled it to the floor, where all of the People are standing—ALL of the People."
If you have never experienced a performance by Wakefield, get ready to be electrified!
2022 ADHD HIT DOCUMENTARY FILM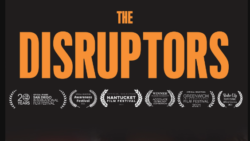 The Disruptors (1.5 hrs)
"The Disruptors takes an immersive look at our approach to ADHD that debunks the most harmful myths, and examines the flip side of this trait that ultimately offers a revelatory understanding of the diagnosis, and real hope for millions of kids, families and adults with ADHD."
A PANEL OF EXPERTS
After watching the film and a refreshment break, our panel of Calgary experts on LD & ADHD will discuss key themes and answer questions from the audience.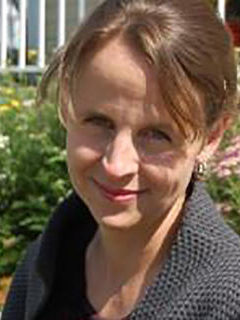 Dr. Gabrielle Wilcox, PsyD, NCSP, RPsych
Dr. Wilcox is an Associate Professor in the School and Applied Child Psychology at the Werklund School of Education at University of Calgary. She is also a member of the Hotchkiss Brain Institute and the Mathison Centre for Mental Health Research and Education. Dr. Wilcox started her career as a school psychologist for challenging students with disabilities and then followed her interests into the field of clinical neuropsychology. Her current research focuses on improving our understanding of how to support student learning and preparation for post-school requirements. Specific areas of research which contribute to this include neuropsychology for intervention, mental health in schools, transition planning, and university-level instruction, especially in clinical reasoning.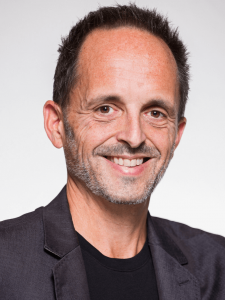 Dr. Brent Macdonald, R.Psych. (AB, BC, PE, NS, NT)
As the lead psychologist of the Macdonald Psychology Group, Dr. Brent is a registered psychologist in Alberta, British Columbia, PEI, Nova Scotia, and the Northwest Territories and provides assessment and counselling services, both online and through onsite clinics, in all of these jurisdictions. He has over 20 years of experience working with individuals with a variety of complex learning profiles. He has taught at the junior and senior high level and was the assistant principal at an independent school for students with learning disabilities. Dr. Brent is a sessional instructor in the Departments of Psychology, Health, Community, & Education, and Continuing Education at Mount Royal University. He is also an adjunct assistant professor with the Werklund School of Education at the University of Calgary.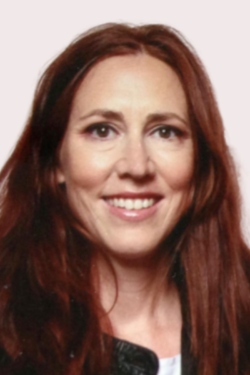 Andree Hodge
Andree is the Vice President and a founding member of Decoding Dyslexia Alberta, established in 2019. Decoding Dyslexia is a network of parent-led grassroots movements across North America focused on raising dyslexia awareness, while supporting and empowering families to advocate for their dyslexic children. As two of her three children have dyslexia, Andree understands and supports families as they struggle, like she did, especially in the early days of diagnosis. While trying desperately to find the appropriate support, understanding, and intervention needed for her children to succeed at school, she started researching online and now brings her knowledge to educators and families. Andree contributes regularly to her Dyslexia YYC FB page (since 2016) sharing the research she finds. She encourages parents to advocate fiercely for their children's needs at school, and leveraging her own extensive experience, Andree's goal is to help parents/caregivers navigate the school system and effectively seek out supports and interventions that are available.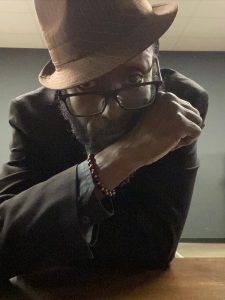 Wakefield Brewster
Wakefield is 2022-2024 Calgary Poet Laureate, a long-time Spoken Word Artist, our event's electrifying performer, but also an adult living with ADHD. That hasn't stopped him as he has been known as one of Canada's most popular and prolific Performance Poets and is 3-Time Calgary Poetry Slam Champion & Team Captain. He has spoken across Canada, in several States, and makes countless appearances on a regular basis. Wakefield is also a published poet, a member of the Canadian League Of Poets, the recipient of a number of honours, the owner of Wakeful Wellness, sits on various boards and is a community advocate for literacy, mental health and wellness.
INFORMATION BOOTHS
Browse the tables and speak to staff from Calgary LD/ADHD organizations, check out schools that specialize in LD/ADHD and learn about research opportunities you or your family could participate in.
Event Details:
Sunday, October 23, 2022
2 – 5 pm
Free To You:
Free parking at Telus Spark (Once you have registered for your free ticket(s), you will be sent a parking code to enter at the parking meter by the front entrance of Telus Spark)
Free snacks and refreshments
Come with your questions, enjoy the entertainment, learn from the panel and leave with answers!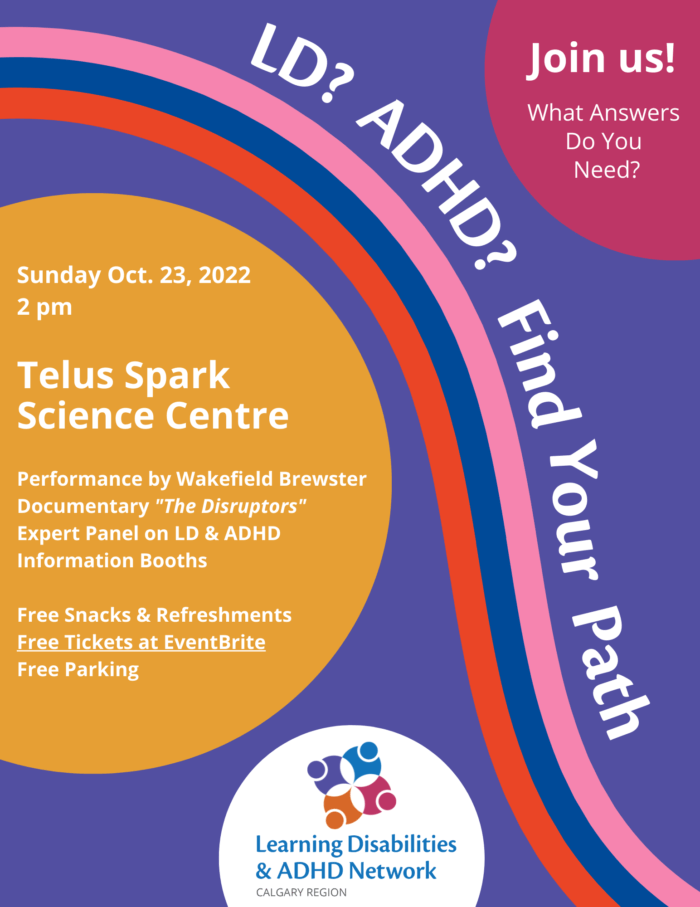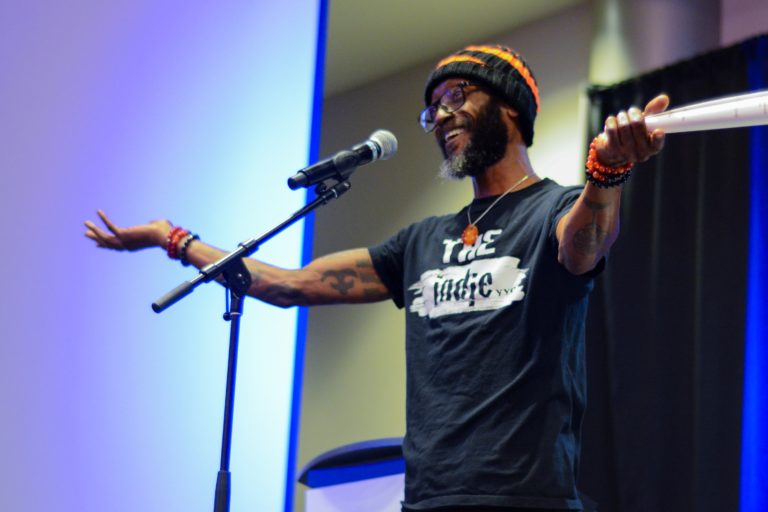 Calgary's Poet Laureate, besides delivering a visceral spoken word performance, was open
Read More »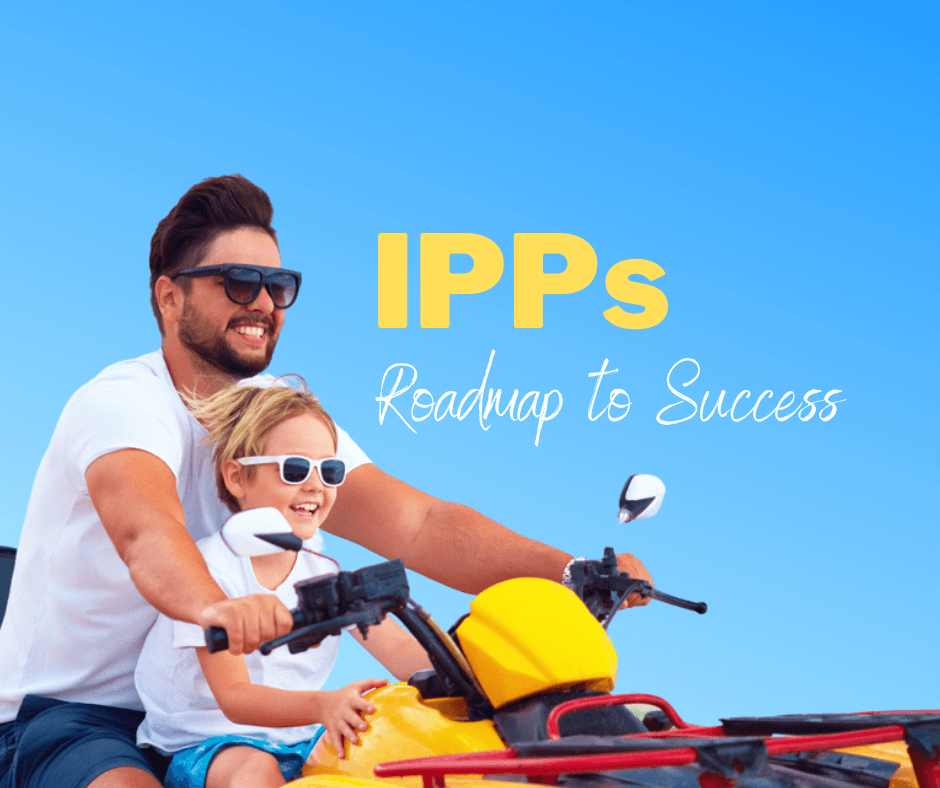 A Roadmap to Success at School Fall is upon us, school has
Read More »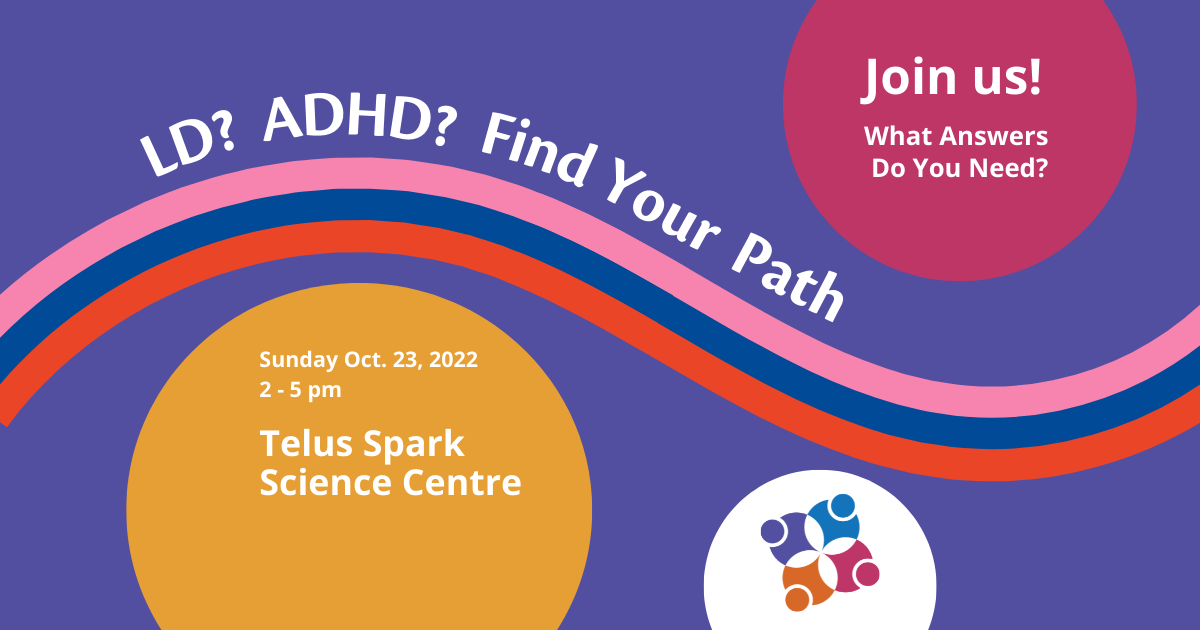 In conjunction with October Learning Disabilities & ADHD Awareness Month, the Network
Read More »
About The Learning Disability
& ADHD Network
The Learning Disabilities and ADHD Network is a collaborative of a broad group of organizations and individuals in Calgary, which is operated through Foothills Academy Society.
Members of this long-standing Network regularly present at conferences, provide workshops and courses, undertake research projects in the field, collaborate with each other on various initiatives, and jointly create content for the website. Most importantly,
we are people whose lives have been touched by Learning Disabilities & ADHD, and whose life's work it has been to support individuals with learning and attention challenges.
Disclaimer: The Learning Disabilities & ADHD Network does not support, endorse or recommend any specific method, treatment, product, remedial centre, program, or service provider for people with Learning Disabilities or ADHD. It does, however, endeavour to provide impartial and, to the best of our knowledge, factual information for persons with Learning Disabilities and/or ADHD.