Learning Disability
and ADHD Support
When You Need It.
Resources For
Greater Success
We hope that this website supports your journey as you navigate the struggles related to LD and ADHD and build upon your strengths, in order to reach your full potential. Know that you are not alone, and we are here to help you along the way.
Learning Disabilities (LDs)

Attention Deficit Hyperactivity Disorder (ADHD)

Other Resources
Have a Question? Get in Touch Today!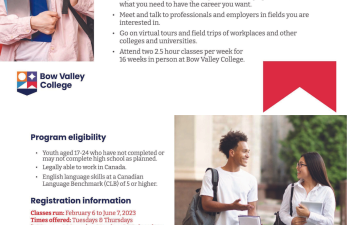 Reboot Plus Flyer
Youth education and career development program | Program eligibility and Registration Information

Click Read More to view the Flyer!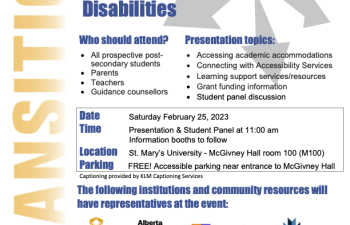 Calgary PADRA Transition Flyer
Transition to Post-Secondary Education for Students Experiencing Disabilities

Click Read More to view the Flyer!
January 2023 Newsletter
Welcome 2023! | Sold a Story: Why so Many Studients Can't Read | January Programming for Children & Families | Let's Talk ADHD | The Science of Reading | The Phonics Companion
December 2022 Newsletter
De-Stress Your Holidays | Has Your Child Recently Been Diagnosed with a Disability? | Professional Development for Teachers | Mental Health for Leaders | Neuroinclusive Holiday Tips for the Office
November 2022 Newsletter
Find Your Path... A lot Did! | November is Financial Literacy Month | ADHD & the Social Executive Functions that Elude our Kids | Recent Research | Is Your Workplace Supporting Neurodiverse Employees?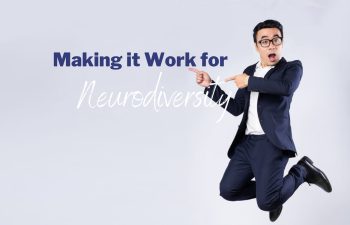 October 2022 Newsletter
Our First Network Event: Find Your Path | Inside ADHD: How You Can Be the Difference | Adult ADHD Treatment Group | Learning Disabilities in the Classroom | Neurodiversity in the Workplace
Join us at an Upcoming Event
<!=========Events list Template 1.6.2=========>
Why is Reading Comprehension So Difficult to Comprehend? We look
The 13th Literacy and Learning Conference provides a forum for
EXPERTS: Dr. Gurdeep Parhar and Dr. Anita Parhar Dr. Gurdeep
Recent Informational Articles
Learn more about LDs and ADHD, and find helpful information and insights on the assessment, diagnosis and management of these learning and attention challenges.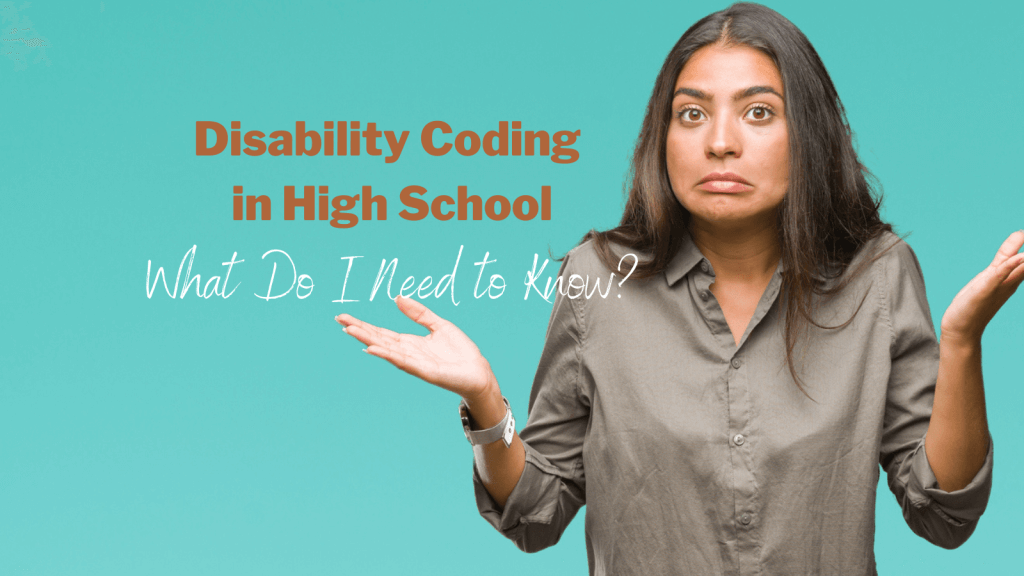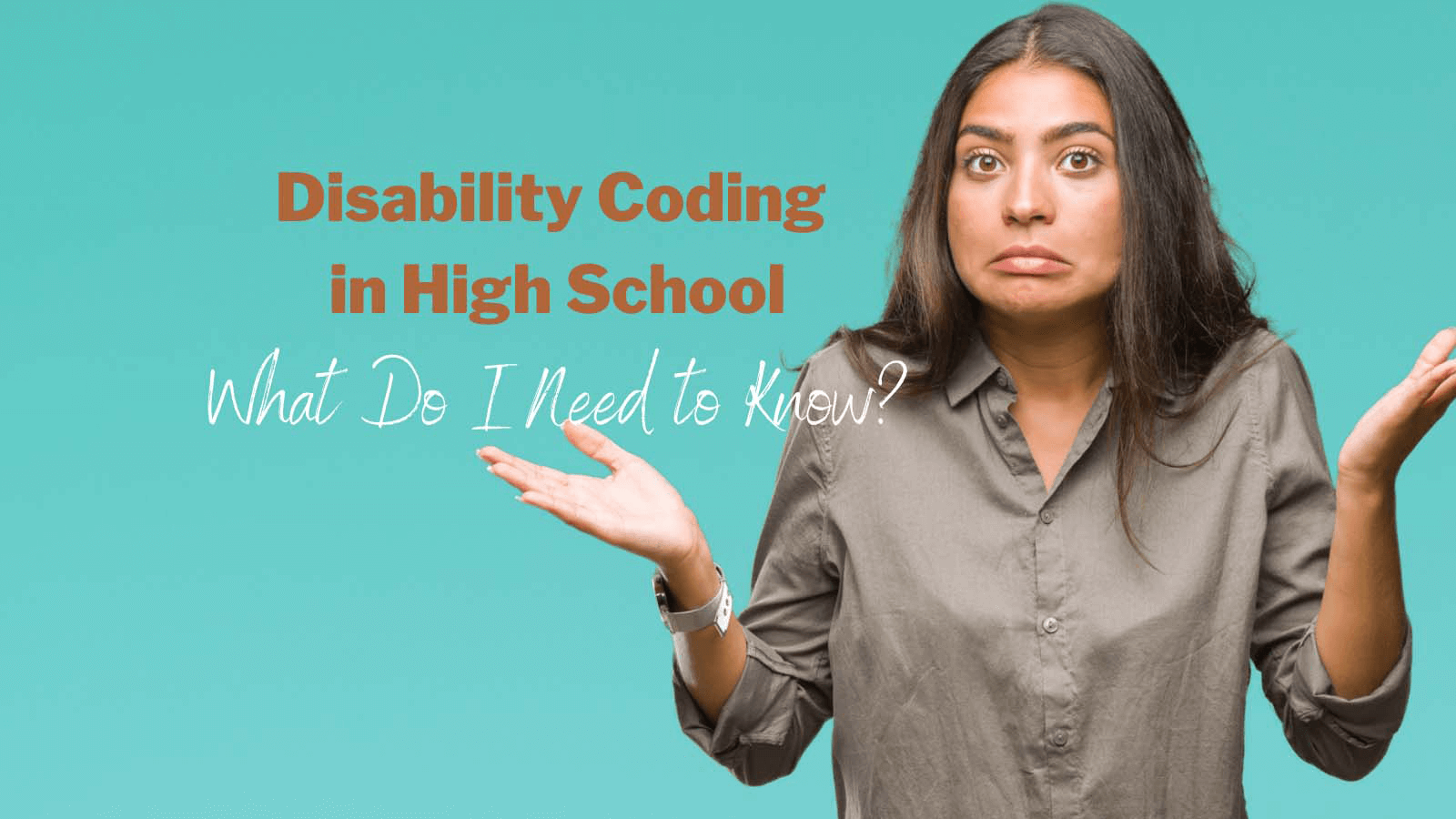 What's the right question? How does special needs coding work in Alberta schools, what can it do for your child with a Learning Disability or ADHD, and what do you need to know about high school graduation and transition to college or university?
Alberta Education Disability Codes
First, let's talk about codes. Education disability codes are unique to Alberta (other provinces do not use this system and have other processes to determine eligibility for additional support). 54 is for a Learning Disability, 58 is for a medical disability, which can include ADHD but not always, and if your child happens to have both a LD and ADHD, they may be coded with a 59 for a Multiple Disability. Codes are supposed to be applied to a student's file by the school administration based on an assessment by a qualified professional such as a psychologist, psychiatrist or physician. They can't be applied based on a teacher's reading or math assessment or because you as a parent want them to be; there must be a proper assessment.
Do I share the assessment?
Since the coding relies on an assessment, and if you paid for that assessment, you are able to decide whether or not to share it with the school. Sometimes, parents don't agree with everything an assessment discovers because they have seen their child perform some behaviour that they didn't perform for the examiner. And it's true, this is a snapshot and won't capture every detail about your child's functioning. But a well written assessment report also presents the findings in ranges to cover the possibility that there may typically be more (or less) than what your child accomplished during the testing sessions. This is also why some psychologists like to do classroom visits, interview the parents and teachers, and send surveys and behaviour rating scales to both since they have much more information and insight to offer.
If you agree with most of what the report presents, share this important information with the school. Teachers are not mind-readers, and rather than experimenting to figure out what exactly is preventing your child from learning as easily as others, help them along by sharing the findings. The assessment report will detail what your child does well, what they struggle with, how to help them and if their struggles are severe enough to qualify for the designation of a specific learning disability or ADHD. Not sharing the results will mean your child will not get the support they need to succeed.
IPP Accommodations vs Modifications
Once the school applies the appropriate code, the next step is to create an Individual Program Plan (IPP) sometimes also called an Individual Education Plan (IEP) or a Learning Support Plan (LSP) depending on the school division you live in. Regardless of what it's called, it's a roadmap of how your child will be accommodated so they can learn more easily and show progress. Let's clarify what an accommodation versus a modification is, though. An accommodation means your child will meet regular curricular outcomes but perhaps the information is presented differently by the teacher or the child can use alternate methods of showing their learning. They might also use a screen reader if they have reading difficulties, speech-to-text software if their printing is problematic, or a behaviour chart with rewards, a wobbly stool instead of a chair, more frequent brain breaks, extra time on exams, a separate testing room, noise-cancelling headphones, etc. The important point is that they are learning the same information and skills as the other children in their class.
A modification, on the other hand, is a significant change in what your child is allowed to learn because they are deemed not to have the capacity for it; they are NOT going to learn the same curricular outcomes. This is the difference between learning your multiplication tables in another format, versus not learning them at all. If your child has a LD, they should only be getting accommodations, not modifications.
Are there benefits to coding?
Coding comes with services and supports. Firstly, it's the classroom accommodations, but depending on the type and severity of your child's difficulties, it could also include pull-out sessions for extra instruction, the services of an aide, speech-language or occupational therapy, assistive technology, special furniture, or even smaller classes with more targeted instruction specifically for LD students. These supports and services do depend on the capacity of the teacher and the school to provide them, but they can only provide them with a code and an IPP. This is true whether your child is in Grade 4 or Grade 11.
Is Coding Really Necessary in High School?
Unfortunately, some parents have erroneously decided that having a code in high school is detrimental to their child's current and future success. Since no parent would want to remove supports that help their child's progression towards achieving a high school diploma and graduating (and their continuing journey to college or university), there are obviously some myths breathing life into this idea. Let's unpack each one and see what is actually happening.
Myths
Having any kind of disability code will prevent admittance into post-secondary. False. The Alberta coding system is only for students in Kindergarten to Grade 12. Post-secondaries don't use codes at all. So if your teen had a code in high school, it doesn't transfer anywhere after they graduate. If your young adult wants accommodations for their LD or ADHD after high school, they need to apply at their institution's accessibility office and start the process from the beginning. They need their assessment report to prove they have a learning difficulty or ADHD (though every institution has different requirements as to how current it needs to be so check their websites), and they can choose to show their IPP for past accommodations (or not), but codes mean nothing anymore.
Coded students only get high school diplomas that don't qualify for admittance to a post-secondary. Nope. An Alberta High School Diploma is based on required courses to be completed and credits earned, not whether the student was coded. However, earning a high school diploma isn't an automatic guarantee of post-secondary acceptance either. Institutions have specific requirements for their programs and it's certainly possible that your teen didn't choose the correct courses. For example, the high school diploma only requires a 20-level Math (usually Grade 11) to graduate, but a post-secondary engineering program will require a 30-level Math for application.
The Certificate of High School Achievement is the same thing as a High School Diploma. Big NO. The certificate requires fewer credits, and fewer courses of a far less academic nature to be completed (-2, -3, -4 courses). This certificate is for students who really struggle in academic subjects and are steered towards more occupational type experiences. However, this doesn't mean that it's a simple transition to technical programs like at SAIT, either. You can check with a high school counsellor to determine if your teen is on their way to a Certificate or a Diploma.
Students with disability codes are not allowed to take -1 courses. Wrong. -1 courses are the most academic ones a high school can offer but that in no way precludes a student with a LD or ADHD from taking them. However, if your teen was diagnosed in high school, rather than elementary or even junior high, they have probably struggled (quietly) for a long time and have missed developing strong academic skills along the way. It will make a -1 course more challenging but not inaccessible. They could decide to get extra help through a school learning strategist, tutor or academic coach. They could take fewer courses per semester to give them more time to learn the material and make it up with a summer course. They could decide to take a -2 course to gain more basic skills and then move up into a -1 so they have the requirements needed for their post-secondary future. This route will also extend their high school years to 4 but at least they will have a full high school diploma and a post-secondary future to pursue.
They shouldn't need codes, IPPs, accommodations or supports by high school anymore. Not true. A Learning Disability or ADHD are life-long conditions and how they impact your child will change as your child grows, matures and experiences life. High school will be full of new challenges and though their code might not change, their IPP, accommodations and supports should. What worked well in elementary (having a scribe) may be unnecessary in middle school (now using speech-to-text software) but will require formal testing accommodations for Diploma exams in Grade 12. More importantly, this is an excellent time for your teen to gain skills in advocating for themselves which they will need to do in college or university. Once they turn 18, they are now considered an adult and your role as a direct parental advocate in their education comes to an end. Your teen in high school will still need to learn as much as they can about how to manage their disability which is best done with guidance and support.
Ultimately, coding in high school can continue to be advantageous to your teen, so this is not really the issue. Rather, it's figuring out which course progression will lead to the desired graduation results, and which accommodations will best support those results for your teen's future success.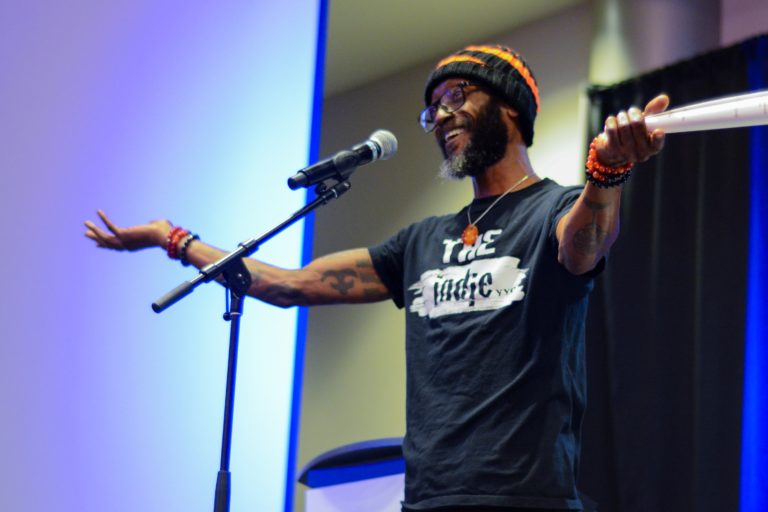 Calgary's Poet Laureate, besides delivering a visceral spoken word performance, was open about sharing his struggles with addiction, mental health and relationships throughout his youth and as an adult with ADHD. Though he is now many miles away in a better space, it was a potent reminder that early identification and support can make a huge difference in the trajectory of a life.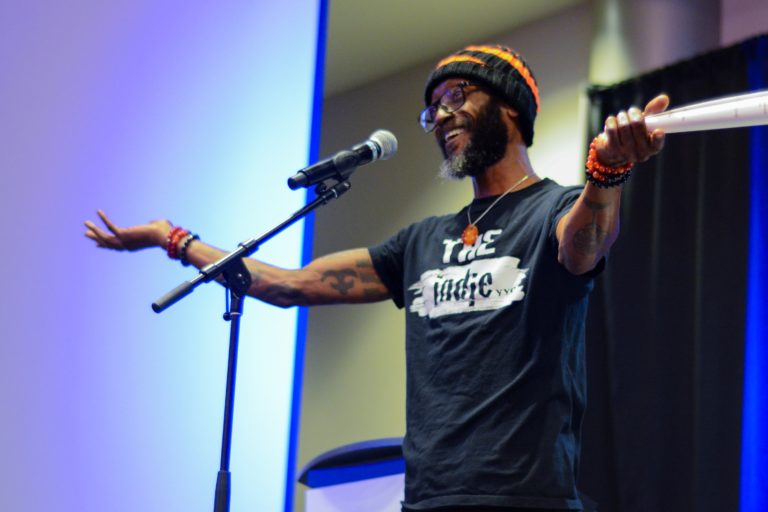 This same message was clear throughout the documentary film "The Disruptors", which followed five families with ADHD. Despite initial disbelief, misunderstandings and many trials, parents came to an important turn on the ADHD journey (though some sooner than others), aptly summed up by expert Dr. Russell Barkley, "Accept the child you have, and not the one you thought you wanted…and focus on the relationship." Easier said than done, but not impossible and ultimately the best strategy. And though this film focused on ADHD, many of the same experiences resonated with families of children with Learning Disabilities.
Professional help in the shape of psychologists, therapists, literacy coaches, doctors and knowledgeable educators and agencies exist to make ADHD & LD journeys better ones. Some of that help was available through our information table hosts and our expert panel answering questions from the audience.
A special Thank You! to our table hosts:
CanLearn, CADDAC, Calgary Academy, Foothills Academy, Rundle Academy, Amicus Recreation, SAIT, Mount Royal University and St. Mary's University.
Hope to see you next year!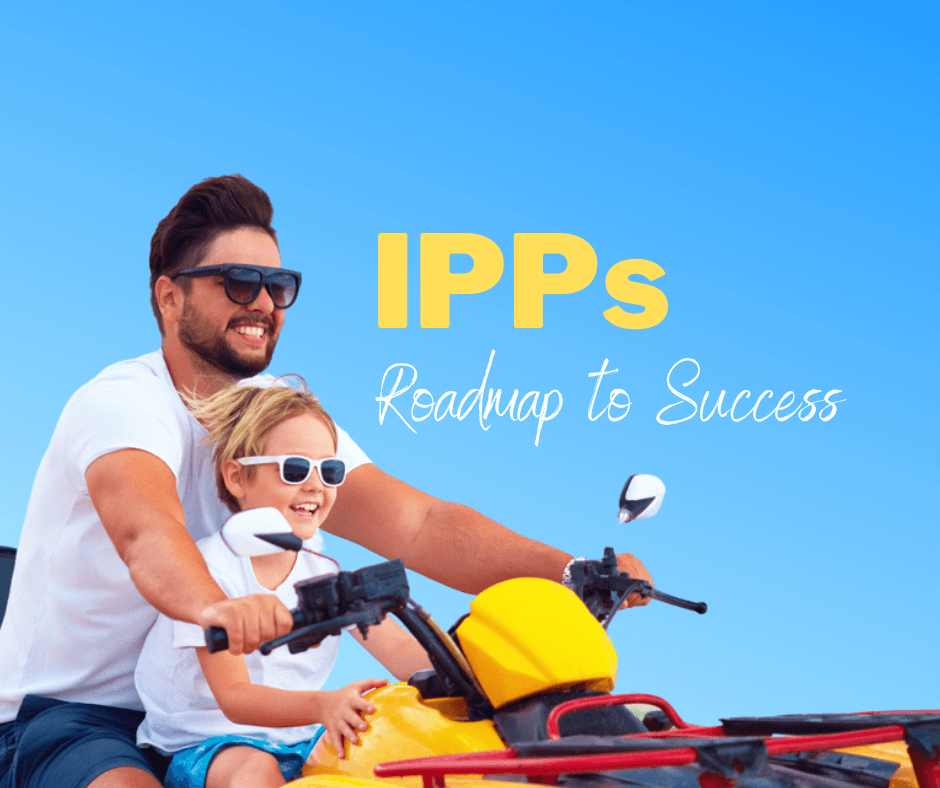 A Roadmap to Success at School
Fall is upon us, school has started and it's time to create IPP's, aka IEPs (Individual Education Plans) and LSPs (Learning Support Plans). If your child has learning challenges, there should be one of these coming home soon.
What are IPPs?
IPPs (Individual Program Plans) are plans for success for children facing challenges at school. Like the GPS we use on our phones and in our cars, we enter our starting point and the destination, then our GPS shows us the best route to get to our destination.
IPPs are similar. You and your child's teacher know what your child is currently capable of or their struggles. Together you determine the next best steps for your child's educational goals. Like a GPS, an IPP outlines a plan for the best educational route for your child. Instead of turns on street corners, an IPP has strategies that form the route or plan to help your child reach those goals.
When do IPPs arrive?
The earlier in the school year the IPP journey begins, the more it's likely to lead to success. Remember that every month is equivalent to at least 10% of the school year. If your school has not already initiated an IPP meeting, contact your child's teacher to find out when you can expect it. From the start, be clear that you and your child want to be part of the plan and supportive members of the IPP team. If the IPP is not ready yet, ask if the teacher will use the year end IPP from your child's last grade. That one should have lots of information about your child's learning and it can be a great place to start a new IPP.
Communication is the key to all working relationships. Let the teacher know that you would like to communicate regularly every four to six weeks. You and the teacher can agree to meet in person or to communicate by e-mail. Try to make arrangements that suit both of you. After each meeting it's a good idea to send a thank you note highlighting the points of discussion. This way you have documentation of what was said at the meeting. While it's nice to meet in person, e-mail messages can also do the job. As well they provide automatic documentation. School administrators and teachers can transfer over the course of the year. By documenting all your communication, you won't have to start from scratch every time there's a change of staff.
To Whom do IPPs Belong?
Children's IPPs belong to them! The responsibility for IPPs belongs to the whole team, parents, teacher and the child. But only one member of that team can do the learning – the child. When children are included in the creation of their IPP they feel that they have a voice in their own learning. Allowing them some say in the plan often leads to more 'buy in' on their part and more willingness to try out the strategies. Listen to what your child thinks about their education. Knowing what is most important to them may provide you with some amazing insights!
Typically, it is the teacher who writes the IPP. But it should reflect the input of the IPP team including the parents, the teacher and, wherever possible, the child. However, for children, attending an IPP meeting can be overwhelming. Unless they really want to go, talk with them at home before the meeting and let them know you'll share their ideas with their teacher.
Adults react differently in different situations; children do, too. You and the teacher see your child in entirely different settings. You see your child at home, at sports events, music lessons and with friends and other family. The teacher sees your child in a classroom with other students, group activities and recess. It's incredibly valuable if you and the teacher can share your points of view, knowing that together your observations provide a broader view of your child's abilities and needs.
Contents of an IPP
An IPP should tell you how your child is functioning now and how they should be functioning in the near future. Like route finding on the GPS, there are often several ways to get to where a child needs to be at school. The strategies the teacher implements are the routes they will follow as they move toward their goals.
Your child's educational-psych assessment likely has a list of strategies specific to the success of your child. From those strategies, the team can pick and choose those that are currently most relevant. Choose the most important ones. Let your child experience success with those. Later, move to the next most important strategies. This way the IPP won't be overwhelming for your child, the teacher or you. It will remain a dynamic, working document.
Once strategies are decided, the IPP should be clear about which professionals will implement them, when and how often they will occur.
IPPs are working documents! They should change as your child's skills change. Once a goal is reached, it should be documented and a new goal set. Don't forget to celebrate these milestones with your child. For children struggling with learning, each minor step is a major success. Remember to let your child know that you are proud of their progress.
What if you think an IPP doesn't match your child's needs?
Once an IPP is created, it is signed by the teacher, you and, when possible, your child. Your signature indicates that you agree with the contents. But if you don't agree with the IPP as it's written, don't sign it! Instead write a note next to where your signature would be explaining why you can't sign it. If you and the teacher can't work out the issue, it's time to ask for a meeting with the principal and the resource teacher. If there is still no solution, ask the principal to request support from area or district strategists or specialists.
Use it! Don't lose it!
Lots of work goes into creating and maintaining an IPP. It's a tool you, your child and the teacher can use to keep goals in sight. Don't put it in a drawer and ignore it!
Share the IPP with your child in a way that they can process the information. Be sure they know what goals they are working toward and what strategies will help them get there. Occasionally, ask if they think the strategies are working for them, if they feel they're making progress or if they feel the strategies need to be adjusted. The more that children feel their IPPs are about their success, the more power they feel they have over their own learning.
Keep that working document working!
Regular reviews are important!
Remember that many strategies take time to work for children so reviews should probably be at intervals of several weeks. Sometimes strategies need to be changed to meet the changing needs and skills of your child. Reviews don't have to be another in-person meeting; an email check-in is sometimes all that's needed. This way you can keep the IPP current.
An IPP is a plan for your child to get where they need to be at school just like your GPS gives you the route to get where you are going. Your child is the driver; the only one who can do the actual learning. You and the teacher are navigators and the co-pilots. Working together you can use the IPP to plan the best route to your child's success.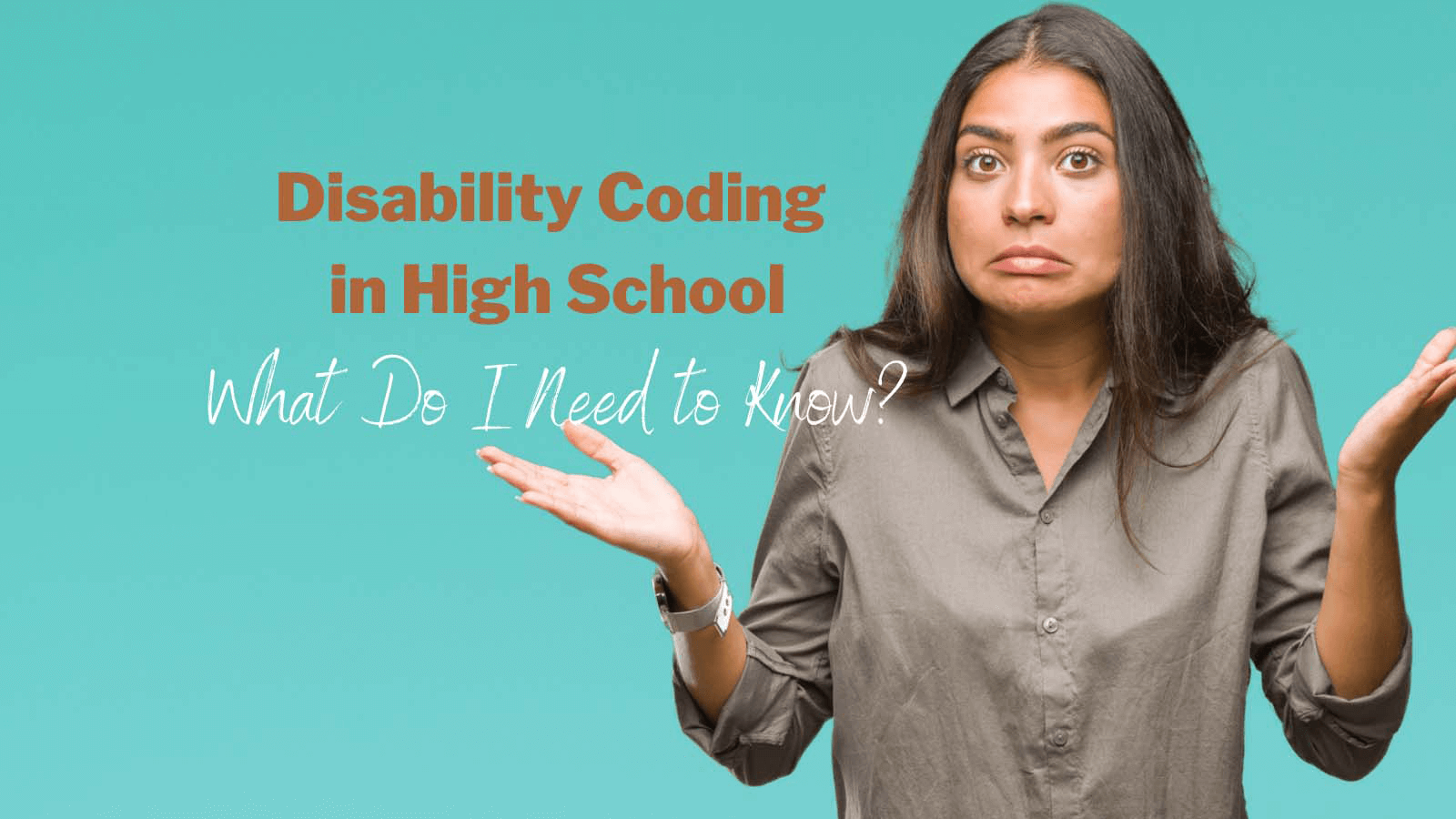 What's the right question? How does special needs coding work in Alberta
Read More »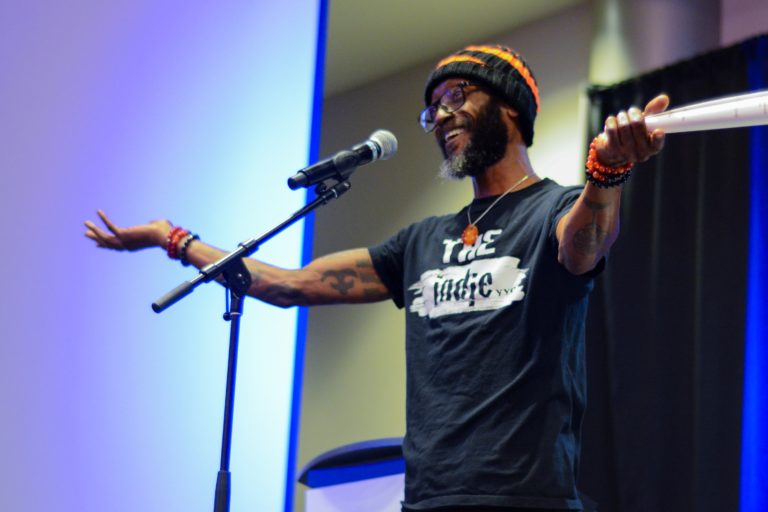 Calgary's Poet Laureate, besides delivering a visceral spoken word performance, was open
Read More »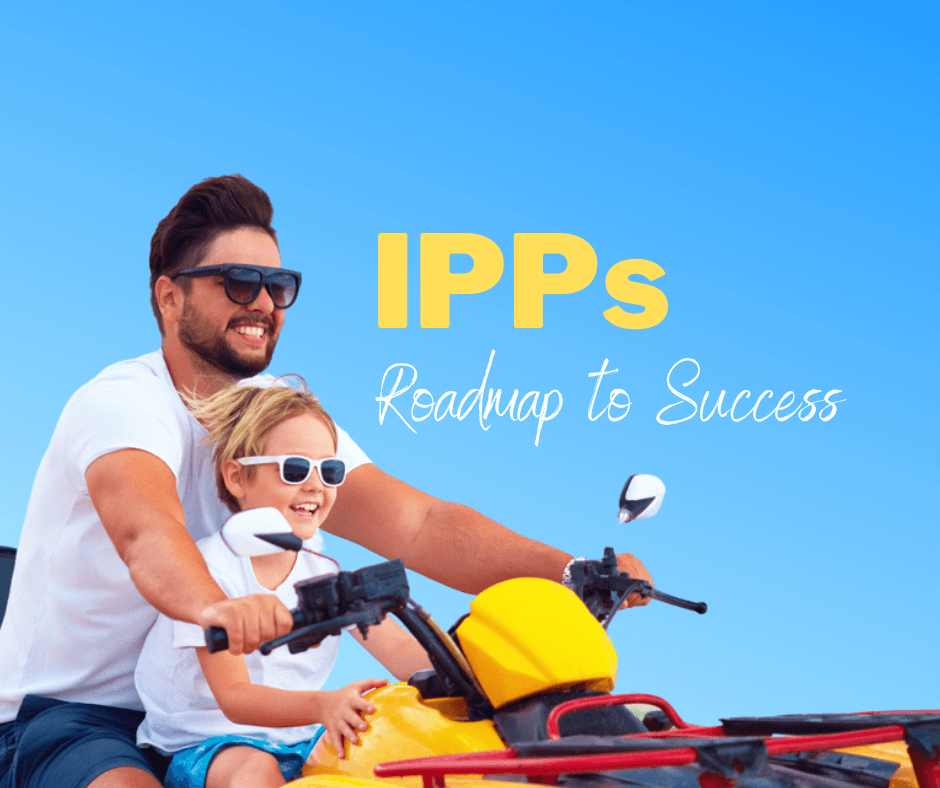 A Roadmap to Success at School Fall is upon us, school has
Read More »
About The Learning Disability
& ADHD Network
The Learning Disabilities and ADHD Network is a collaborative of a broad group of organizations and individuals in Calgary, which is operated through Foothills Academy Society.
Members of this long-standing Network regularly present at conferences, provide workshops and courses, undertake research projects in the field, collaborate with each other on various initiatives, and jointly create content for the website. Most importantly,
we are people whose lives have been touched by Learning Disabilities & ADHD, and whose life's work it has been to support individuals with learning and attention challenges.
Disclaimer: The Learning Disabilities & ADHD Network does not support, endorse or recommend any specific method, treatment, product, remedial centre, program, or service provider for people with Learning Disabilities or ADHD. It does, however, endeavour to provide impartial and, to the best of our knowledge, factual information for persons with Learning Disabilities and/or ADHD.