About Learning Disabilities (LDs)
If you or someone you know is struggling with learning challenges you may be wondering if it is a Learning Disability. In this section we give you a description and definitions of Learning Disabilities, explain the process of getting an assessment, and help you to understand the diagnosis.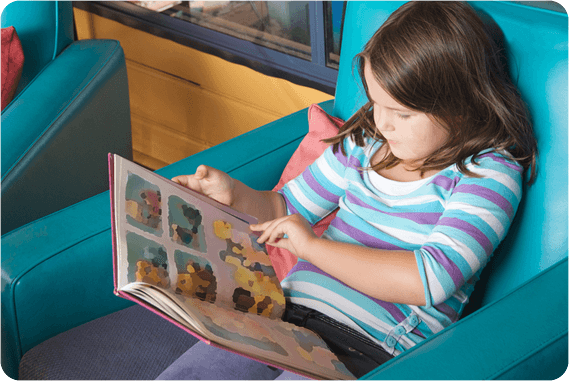 The difficulties were unexpected because these children were developing normally and did not have any of the conditions that might typically explain their difficulties in learning to read and write – they could see, hear, communicate, reason and problem solve, but they still struggled to develop literacy skills.
Official Definitions of Learning Disabilities
Psychologists may use different definitions and criteria to diagnose a Learning Disability/Specific Learning Disorder. Two formal definitions are in current use by psychologists in Canada:
LDAC – Learning Disabilities Association of Canada – Official Definition of Learning Disabilities
Learning Disabilities refer to a number of disorders which may affect the acquisition, organization, retention, understanding or use of verbal or nonverbal information. This means an LD might affect how you learn, organize, remember or understand information.
These disorders affect learning in individuals who otherwise demonstrate at least average or higher abilities essential for thinking and/or reasoning. As such, Learning Disabilities are distinct from global intellectual deficiency, that is that they are not related to intelligence.
Learning Disabilities result from impairments in one or more processes related to perceiving, thinking, remembering or learning. These include, but are not limited to:
Language Processing – understanding and expression of oral and written language; includes vocabulary, word structure, sentence structure and meaning across sentences.
Phonological Processing – is the ability to identify the different sounds that make words and to associate and manipulate these sounds within words we speak and write.
Visual Processing – is the ability to make sense of information taken in through the eyes. Difficulties with visual processing affect how visual information is interpreted, or processed by the brain.
Processing Speed – refers to the pace at which you are able to perceive information (visual or auditory), make sense of that information, and then respond.
Memory & Attention: Short-term memory is the process by which you hold on to information as long as you are concentrating on it. Long-term memory refers to the process by which you store information that you have repeated often enough. Attention is the ability to sustain attention to a tasks.
Executive Function: Executive Functioning is needed for planning, organization, strategizing, attention to details and managing time and space.
Features of Learning Disabilities:
Learning Disabilities range in severity and may interfere with the acquisition and use of one or more of the following:
Oral language (e.g. listening, speaking, understanding)
Reading (e.g. decoding, phonetic knowledge, word recognition, comprehension)
Written language (e.g. spelling and written expression)
Mathematics (e.g. computation, problem solving)
Learning Disabilities may also involve difficulties with:
Organizational skills
Social perception & interaction
Perspective taking
Learning Disabilities:
Are life long.
Change how they are expressed over an individual's lifetime depending on the demands of the environment and the individual's strengths and needs.
Often lead to unexpected academic under-achievement or achievement which is maintained only by unusually high levels of effort and support.
Are due to genetic and/or neurobiological factors or injury that alters brain functioning.
Can co-exist with other conditions as ADHD, behavioural or emotional disorders, sensory impairments or other medical conditions.
For success, individuals with Learning Disabilities require:
Early identification
Specialized assessments
Timely interventions and accommodations in the home, school, community and workplace
The interventions need to be appropriate for each individual's learning disability and, at a minimum, include the provision of: specific skill instruction, accommodations, compensatory strategies, and self-advocacy skills.
The Diagnostic and Statistical Manual of Mental Disorders – Fifth Edition (DSM-5)
The DSM-5 was developed by the American Psychiatric Association.DSM-5 uses the umbrella term, 'Specific Learning Disorders (SLD)' and then areas of impairment and specific difficulties:
SLD with Impairment in Reading:
Word reading accuracy
Reading rate/fluency
Reading comprehension
Includes Dyslexia
SLD with Impairment in Writing:
Spelling accuracy
Grammar and punctuation accuracy
Clarity or organization of written expression
Includes Dysgraphia
SLD with Impairment in Math:
Number sense
Memorization of arithmetic facts
Accurate or fluent calculation
Accurate math reasoning
Includes Dyscalculia
Symptoms:
According to DSM-5, the diagnosis of a Specific Learning Disorder (SLD) includes the following symptoms:
Persistent difficulties in reading, writing, arithmetic, or mathematical reasoning skills during formal years of schooling. Symptoms may include inaccurate or slow and effortful reading, poor written expression that lacks clarity, difficulties remembering number facts, or inaccurate mathematical reasoning.
Current academic skills must be well below the average range of scores in culturally and linguistically appropriate tests of reading, writing, or mathematics. Accordingly, a person who is dyslexic must read with great effort and not in the same manner as those who are typical readers.
Learning difficulties begin during the school-age years.
The individual's difficulties must not be better explained by developmental, neurological, sensory (vision or hearing), or motor disorders and must significantly interfere with academic achievement, occupational performance, or activities of daily living (APA, 2013).
One of the biggest challenges to tackle when you or your child have been diagnosed with a Learning Disability (referred to as Specific Learning Disorder with the DSM-5 Assessment) is to understand the terms that people in the education and psychology fields use to describe different Learning Disabilities and the terms for supporting or treating the LD.
We have grouped many of the terms here according to patterns of learning difficulties.
Lifelong: Individuals do not grow out of Learning Disabilities, although the impact may change with changing life demands.
Heterogeneous: Learning Disabilities are heterogeneous. There are many patterns of strengths and needs and levels of severity. Not all individuals with LD have the same strengths and difficulties. Different terms have been used to describe some of the different patterns of difficulties: dyslexia, dysgraphia, etc.
Differences in processing information: Individuals with LD can learn, but they learn differently because they process information differently. Their brains are wired differently so they deal with information in different ways. The differences may be in how they take in information through the senses, in how they make sense of the information and give it meaning and/or in how they express what they know through speaking, writing, demonstrating, etc.
Associated with academic under-achievement: For individuals with LD, the most obvious negative impact in their lives is on the development of academic skills, most often reading and writing.
Neurologically (brain) based: Brain research has shown that LD results from a difference in the way an individual's brain is "wired". Structural brain differences have been found. Most importantly, brain imaging studies have demonstrated that during reading, the activation patterns of brains of individuals with LD differ from those of typical readers' brains.
Often hereditary in families: When the LD affects reading, between 25% and 50% of children with LD have a parent who has LD.
Not "walking alone": Individuals with LD often have other difficulties. For example, 30% to 50% also have Attention Deficit/Hyperactivity Disorder (ADHD). Anxiety and depression are also common.
Not an intellectual disability: Individuals with LD have at least average intelligence. They do many things well and have an uneven profile of abilities and difficulties. This is in contrast to an overall intellectual disability that affects all aspects of learning and development in a person.
Not a result of poor educational history: Individuals with LD have had opportunities to learn; poor teaching does not cause LD though it may complicate it.
Not a result of socio-economic factors: LDs occur across all socio-economic levels, although access to opportunities and supports may vary across income levels.
Not a result of cultural or linguistic differences: LD can occur in any cultural or economic group. Cross cultural research indicates that individuals exhibit characteristics associated with LD across the world.
Not a result of emotional disorders: Many individuals with LD experience anxiety and depression as a result of their learning difficulties, but the emotional disorders did not cause the learning difficulties.
Not a result of vision or hearing problems: It is important to ensure that individuals do not have uncorrected hearing or vision problems as those can make reading more difficult, but it cannot cause a learning disability.
Learning Disabilities (LD) are common and affect approximately 5 – 15% of people around the world. They are considered an "invisible disability".
Psycho-eductional Assessment:
Below are common questions and answers regarding how to get a psycho-educational assessment and what to expect during an assessment for Learning Disabilities.
Disclaimer: The Learning Disabilities & ADHD Network does not support, endorse or recommend any specific method, treatment, product, remedial centre, program, or service provider for people with Learning Disabilities or ADHD. It does, however, endeavour to provide impartial and, to the best of our knowledge, factual information for persons with Learning Disabilities and/or ADHD.