Managing LDs & ADHD in Adults
For adults living with diagnosed or suspected Learning Disabilities and/or ADHD, these challenges affect life at school, work, home, or in social settings.
Understand your brain's differences
Implement strategies to manage your brain's differences and capitalize on your strengths
Find Help when you need it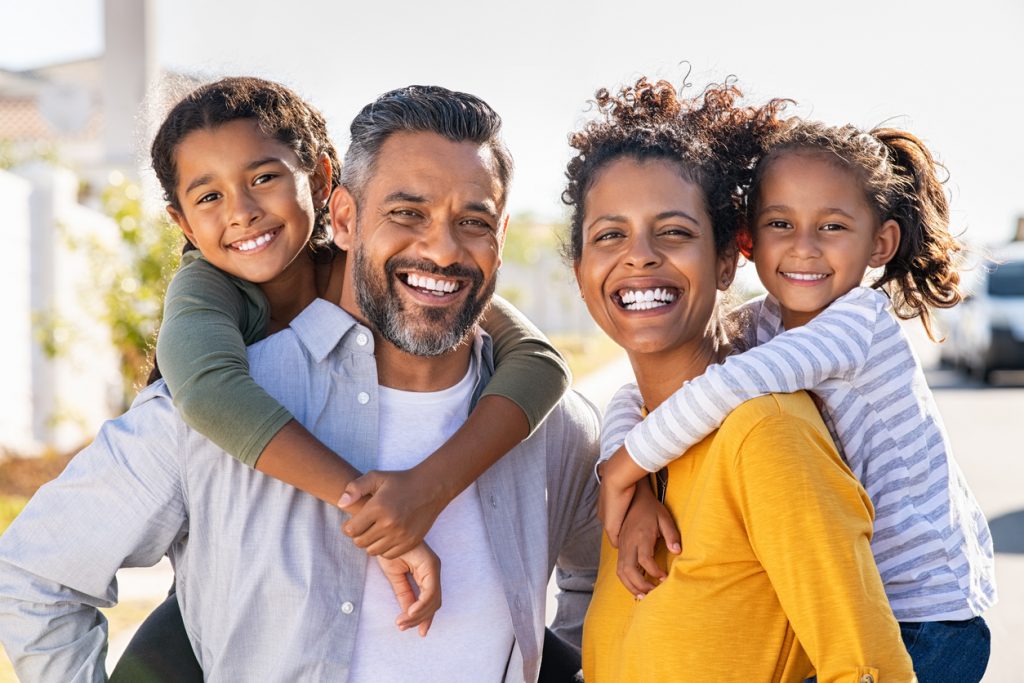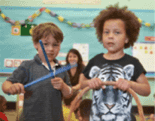 Preschool
• Behavioural disturbances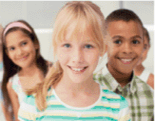 School-age
• Behavioural disturbances
• Academic impairment
• Poor social interaction
• Co-morbid conditions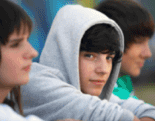 Adolescence
• Academic impairment
• Poor social interaction
• Lower self-esteem
• Smoking/alcohol/drugs
• Antisocial behaviour
• Co-morbid conditions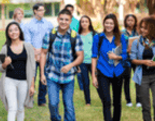 College-age
• Academic failure
• Not coping with daily tasks
• Occupational difficulties
• Low self-esteem
• Alcohol/substance abuse
• Injury/accidents

Start by establishing healthy daily habits as they often have outsized positive effects for individuals with ADHD.
Eat regularly
Eat well
Get a good nights sleep
Exercise daily 
You might also try mindfulness, meditation, and/or yoga to calm your mind and body. Did you know that meditation has been found to be very helpful for ADHD?  


Check out the book, The Mindfulness Prescription for Adult ADHD: An 8-Step Program for Strengthening Attention, Managing Emotions, and Achieving Your Goals. By Lidia Zylowska, MD. The book is accompanied by an audio program.
What exactly do you want to achieve?
Good goals area clear and defined
How will you know then you've achieved it?
You will need to be able to track daily progress
How can the goal be accomplished?
List the specific tasks you will need to complete
Why is this goal important to you?
Does this goal help add to your plans for the future?
When do you want to achieve this goal?
Set your target date so you can guide your work toward a successful completion
Foundational Learning, Upgrading or Post-Secondary School
Whether you are a young adult transitioning from high school directly to a post-secondary or a mature adult pursuing further education later in life, you need support! It can be daunting for everyone – but it is even more challenging if you also have to manage a Learning Disability or ADHD.
Considerable support is provided for learners at any education level and time of their lives through government supported programs and at most post-secondary schools in Alberta. They help people with a diagnosed disability of any kind, including a Learning Disability or ADHD.
Colleges and universities have an accessibility department or office, which is usually a part of Academic Services or Student Services. This department is where you would meet with an Accessibility Advisor or Learning Strategist. They will help you to access accommodations and other academic support you might need.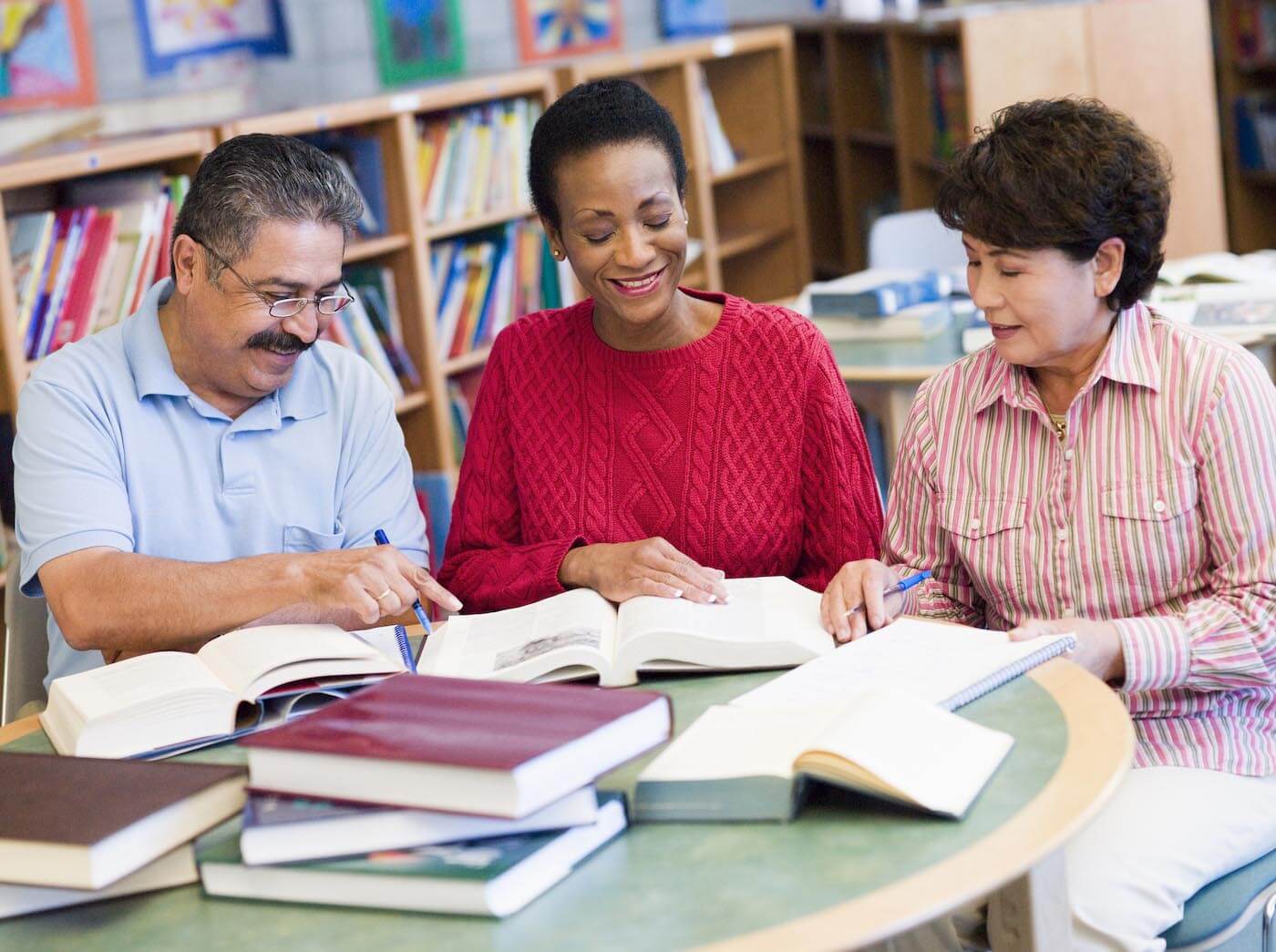 Below is information for you about adult learning and post-secondary institutions.
List of adult academic upgrading agencies.
Foundational learning is for adults who have decided to start or re-start learning basic school-type skills and/or English skills. These programs are for learners who never had the opportunity of any kind of formal schooling, had interrupted school experiences, or have only had a few years of school.
Foundational learning programs are focused on basic literacy, numeracy and digital skills. You can use these skills to make everyday life easier, and to prepare for employment and academic upgrading programs.
Though these programs are not specifically designed for adults with learning disabilities or ADHD, many foundational learning instructors are able to recognize signs of learning challenges and can further refer clients to appropriate programs.
Calgary Learns lists all of the foundational learning programs available in Calgary. They are a CALP organization (see next paragraph).
Community Adult Learning Programs (CALPS)
The Community Adult Learning Program supports over 100 community-based learning organizations who provide informal learning opportunities focused on basic literacy, numeracy and digital skills. They are available in every region of Alberta. Their website has a map where you can find a CALP program near you.
CALPs are community-based organizations funded by the Alberta government under Skills, Trades, and Professions ministry to provide, promote and increase access to foundational learning opportunities in areas such as: adult literacy, numeracy, English language learning, basic digital skills, and skills for learning.
Alberta Government: Going Back to School as an Adult
Check out this website to learn about how the Alberta Government can support your goal to upgrade or go back to school. If you are 19 years old or younger on Sept. 1, explore your options for finishing high school and academic upgrading here.
Calgary Board of Education; Adult Education
High School Upgrading: Students can upgrade or enhance their high school diplomas as they prepare to enter post-secondary institutions or the of world of work.
Continuing Education: Professional Development courses offered in: School-Based Training, Writing & Workplace skills, Computer training, Finance. Online courses available.
High School Upgrading: Complete the high school courses you need for college or university. Study at the campus or at home through our online option. Locations: downtown Calgary, Okotoks, and Airdrie.
Academic Upgrading: Columbia College has 3 levels of Academic Upgrading: Grades 1-6, Grades 7-9 and Grades 10-12.  While each level is unique, learners in Grades 1-9 are working towards reaching their employment goals and learners in Grades 10-12 are focused on meeting the entry requirements into a further education program.
Foothills Academy Community Services – Read/Write Program
Individualized, one-to-one instruction for struggling learners, drawing from evidence-based programs.
Clients: age 6 years and older through adult.
All of the instructors are university-educated professionals who receive training.
Sessions are offered after school, on Saturdays, school year or summer intensive program, and booster program
Financial assistance available to children of qualifying families.
CanLearn – Literacy Programs
CanLearn Society has a variety of literacy programs:
Children, parents and adults. 
Adult programs are for both reading and math literacy.
CanLearn offers financial assistance to qualifying individuals including adults.
The Reading Foundation
Trained clinicians deliver instruction in specialized programs designed to strengthen the student's fundamental learning skills when they experience difficulties in reading, comprehension, writing, and math. Sessions offered after school hours, part time during school hours, or through intensive program.
Kaizen Education Services
Academic coaches are experienced, certified Alberta teachers, supporting students with executive skill deficits. They focus on the process of learning and transferable skills that can be applied to any subject or course. They also provide assessments, study skills coaching, high school and post -secondary planning and coaching, and parent coaching.
Family Psychology Place
North and South locations
Licensed teachers offer one-on-one tutoring. They have experience working with learning disabilities and ADHD. They can support you with reading, writing, math, study skills, LD strategies, etc.
Dyslexia YYC
https://www.facebook.com/dyslexiacalgary
Creating awareness of dyslexia/learning disabilities in Calgary; sharing of information, research,and anything and everything related to dyslexia.
Decoding Dyslexia Alberta
https://www.facebook.com/decodingdyslexiaab
A grassroots organization driven by Alberta families and educators who recognize the need for conversations with our school districts and policy makers regarding dyslexia.
An Accessibility Advisors will:
explain your rights and responsibilities as a student with a disability
describe how accessibility services work at their particular post-secondary
support you in getting services throughout your studies
assist you with accommodations, ie: a test writing centre
work with you to develop effective learning/organizational strategies
explain how to advocate to your instructors or professors
An Accessibility Advisor will not:
liaise with your instructors/professors about your accommodation needs.  You must do this yourself.
send you reminders about accessing your accommodations
Most post-secondary institutions will require you to send in an application to Accessibility Services to get started.  The application will state what documentation is needed to get support services and accommodations. 
Generally, you will need one or a combination of the following:
Documentation from your family doctor or other physician outlining your diagnosis (ie: ADHD) or other health issues (ie: anxiety) that might affect your academics
Documentation from a medical specialist such as a psychiatrist or neurologist
A copy of a psycho-educational assessment from a psychologist that will support accommodations
Contact the Accessibility Services as soon as you apply to an institution, not just when you have been accepted, as you will want to discover what supports different institutions offer.
Listed are Post-Secondary Institutions in Calgary, Edmonton, and other parts of Alberta. You will have to do your homework to match your area of interest and your learning needs with the post-secondary schools that may be well suited for you. The schools that have support for diverse learners and accessibility advisors to work with you will give you more support.
Within each category the schools are listed alphabetically.
In the work environment we all have to evaluate how well we are performing and what we can do to improve our effectiveness. For people who are also managing LD and/or ADHD, it is a good idea to implement a Success at Work Plan to ensure you have chosen a good career to match your individual profile, and have strategies and accommodations in place to help you to meet your potential in the workplace.
With each new job or role, you may need to go back to that plan and update your skills and strategies. Most regions will have employment resources and support service providers available to assist you.
FIND HELP – Employment Services lists government support and employment agencies in Calgary, Alberta, Canada.
Sharing, or Disclosing, that you have a disability can be a difficult decision. Here are some things to consider:
It is a personal decision as to whether you choose to inform your employer about your disability and when you choose to disclose. It can be a tricky decision because LDs & ADHD are invisible disabilities and the challenges they may cause you at work might range from subtle to more severe. Their impact at work will also depend on your role and expectations placed on you.
You can disclose your disability when you apply for the job, during the interview stage, or if you feel it is necessary while working in the position. You may decide to wait and see if you will need to request specific accommodations at work that would require you to disclose your disability.
If you choose to wait, you may want to give yourself time to implement some strategies yourself, evaluate their effectiveness, and consider what specific accommodations you may need.
If you disclose your disability to an employer, frame it as a constructive partnership between you; accentuate your skills and strengths and how you contribute to the organization. Then identify specific accommodations that would help you to reach your potential and minimize the impact of your disability in the workplace.
Most governments have laws in place to protect individuals with disabilities against discrimination in the workplace and that require employers to provide reasonable accommodations that do not put the employer in 'undue hardship'.
If you shared (disclosed) your disability with your employer but your requested accommodations are not being implemented or you feel you are being discriminated against because of your disability, then you can access an advocate to share your complaint with and help facilitate constructive conversations.
Remember though that your requests for accommodations must be reasonable, and the requests don't put the employer in a position of undue hardship. Most governments will have advocates in place to support you.
Check in regularly to see new articles and resources about topics related to Adults in the Workplace.
If you or your adult child are struggling to manage ADHD symptoms, you are not alone. There are many resources and service providers available to help people with ADHD to develop strategies and skills, including for related emotional and social skills.
When you are starting your search, you need to consider:
what type of service you are looking for and why
what qualifications the service provider should have based on the type of service they are providing
how to determine a good fit for you
Sources of Support is a list of professionals and agencies to help you in your ADHD journey.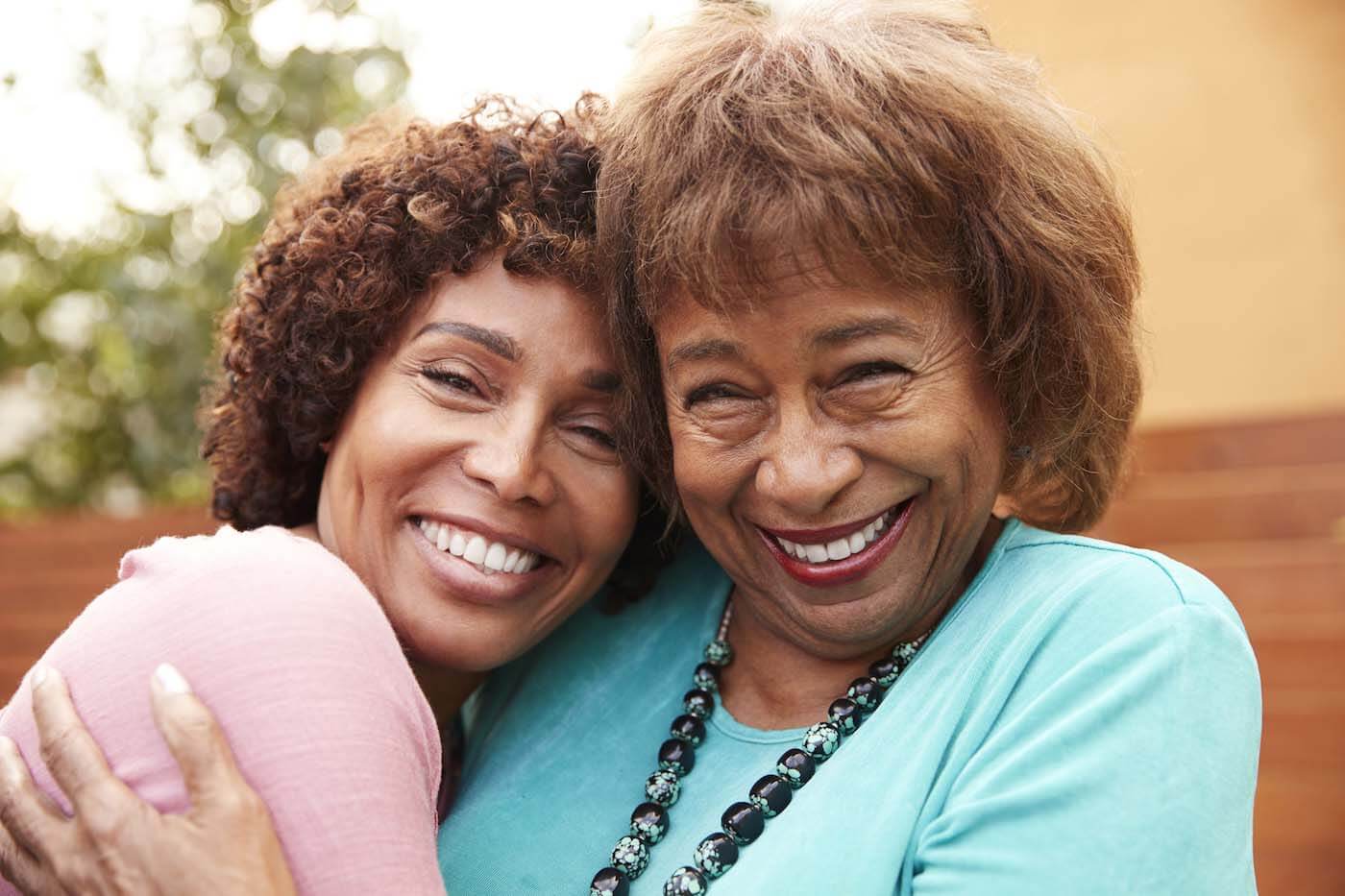 There are a range of services available to support you so be prepared to ask targeted questions to ensure that the service provider has expertise in providing the specific service or intervention you are seeking.
When choosing a service provider, start with trusted sources for referrals to find who may best fit your needs. But remember, the final choice is always up to you!
Ask friends or family members who have been in similar situations to share referrals to any medical professional or psychologists with the right type of expertise (cognitive, academic, processing, social, emotional, behavioral, etc.).
If you have a family physician who you trust, ask them to share referrals.
The PAA website allows psychologists to pay an annual fee so that they can list their services and describe their areas of expertise. Be careful in paying attention to what they do and don't provide. The referral service does not, by itself, tell you the depth or breadth of the psychologist's background or experience. See below for questions to ask and consideration to keep in mind.
Be as clear as you can be about what you are hoping for from the assessment and the professional relationship.
Is it merely a diagnosis you need? Or are you looking for someone to explain everything to you in-depth?
Are you going to be the main 'consumer' of the report or are you asking the medical professional or psychologist to write a report for a study program or your employer?
If the main audience isn't you, are you clear on exactly what the school (or other stakeholders) needs? If not, clarify with them before deciding who to work with.
As with other services, it makes sense to shop around for something as important as a psychological assessment. Be prepared to talk to two or three psychologists to get a sense of their process, costs and fit for your needs before making your selection.
You need to be comfortable in asking questions of any psychologist with whom you plan to work. Start right at the beginning with their professional interaction.
Do they set you at ease?
Are they prepared to answer whatever questions you put to them?
If you want to ask questions before booking an appointment, will they chat with you?
If you want an in-person consult, can it be arranged?
Are they able to communicate with you in your preferred method: phone, text, email, virtual meeting, etc.?
Can they potentially accommodate your schedule, if necessary?
Are you comfortable with them?
Create a list of questions for which you would like answers. Then aim to find people with the most expertise in answering those questions. Not all psychologists have the same assessment background and training.
Examples of Screening Questions:
Please describe the services you provide?
Who is your Target Audience? (who are you providing the service to/for?)
Are the services directly or indirectly supporting needs of people with LD & ADHD/learning & attention challenges? If so, how?
What is the staff knowledge of LD/ADHD/Related Conditions?  Provide details.
What are the qualifications of managers or individuals overseeing the service?
What are the qualifications of individuals providing the service?
What ongoing training and support is provided to front-line staff?
Explain how the type of service provided is based on evidence-based research. This means you can provide evidence that your treatment/intervention approach has been proven to be effective, backed up by studies.
What role does the family have in this program?
Explain how you deliver the services: Location, duration, etc.
What is the cost? Can I claim the service on a health benefits program or through my taxes?
What is your availability: How soon can we start? Is there a waitlist? What are your hours?

Sample Interview Questions:
What is the most recent professional learning you have had in this topic?
More newly qualified candidates can explain their up-to-date degrees and what they've been doing since being registered. Those with more experience will be able to share conferences, workshops, or even books and journals they've read recently or written.
What portion of your practice do you estimate is devoted to this type of assessment?
There is no right answer but you can ask follow-up questions to get a sense of the degree to which they truly are experts in this field.
Was your initial training in counselling or assessment, or both?
If the answer isn't 'assessment,' you can ask follow-up questions to find out if they have switched into doing more assessment or if they do assessments occasionally as a side part of their practice.
Few and far between though they may be, you do need to watch out for a practitioner who thinks they can do a bit of assessment now and again because they did take that one course 'back in the day.'
Why would you be a good person to assess myself or my child?
How the psychologist comes across to you when asked what they are good at may tell you a great amount. They can explain their excellent communication skills,  report writing, or the ability to work with school personnel employers, or explain things in a meaningful way to you.
If this is for a child, they can tell you about how they go about making sure students are comfortable and ready to give their best effort in an assessment situation.
What are some examples of the types of recommendations or suggestions that you might make depending o the assessment results?
It's important to ask them to provide you with the evidence that supports the recommendations that they make. For example, if a psychologist is assessing a student with reading difficulties, there is an extensive body of scientific knowledge about how children learn to read and what instruction struggling readers require. Are the psychologist's recommendations based on that body of knowledge? If they can't provide you with some up to date references, you may wish to go to the next name on your list.
What are your administration procedures?
Finally, is the psychologist clear with you about all obligations you will have to each other? Are they reasonable and clear about their billing policies, booking, and cancellations, payment terms, etc.? This will be a professional relationship, and you can expect all financial and record-keeping aspects to be handled accordingly.
We've provided a word doc of the Screening Checklist that you can adapt and take with you when you are interviewing service providers. Good luck!
Listed are resources and some of the public and community service providers in the Calgary Region (Alberta, Canada) that provide mental health support for adults, youth and families. Hopefully it will start the process to connect you with those who can help.
Disclaimer: The Learning Disabilities & AHD Network does not support, endorse or recommend any specific method, treatment, product, remedial centre, program, or service provider for people with Learning Disabilities or ADHD. It does, however, endeavour to provide impartial and, to the best of our knowledge, factual information for persons with Learning Disabilities and/or ADHD.