In conjunction with October Learning Disabilities & ADHD Awareness Month, the Network is hosting a special free event for parents and adults in the LD & ADHD community!
Featuring:
A POWERFUL PERFORMANCE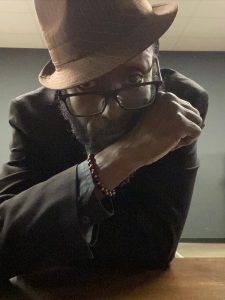 Wakefield is Calgary's Poet Laureate and a Spoken Word Artist. "I have been an active Poet, Participant, Producer and Promoter in Canada's Poetry and Spoken Word Communities since my very humble beginnings in Toronto in 1999." Since 2006, Wakefield has made his home in Calgary where he "is an advocate for literacy and his vehicle is poetry."
"I have taken Poetry hostage from the stage, kicking and screaming, and I have effectively wrestled it to the floor, where all of the People are standing—ALL of the People."
If you have never experienced a performance by Wakefield, get ready to be electrified!
2022 ADHD HIT DOCUMENTARY FILM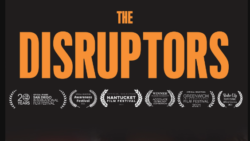 The Disruptors (1.5 hrs)
"The Disruptors takes an immersive look at our approach to ADHD that debunks the most harmful myths, and examines the flip side of this trait that ultimately offers a revelatory understanding of the diagnosis, and real hope for millions of kids, families and adults with ADHD."
A PANEL OF EXPERTS
After watching the film and a refreshment break, our panel of Calgary experts on LD & ADHD will discuss key themes and answer questions from the audience.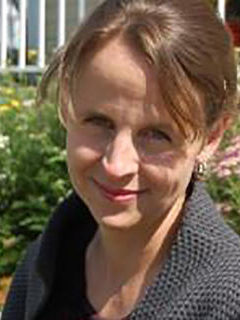 Dr. Gabrielle Wilcox, PsyD, NCSP, RPsych
Dr. Wilcox is an Associate Professor in the School and Applied Child Psychology at the Werklund School of Education at University of Calgary. She is also a member of the Hotchkiss Brain Institute and the Mathison Centre for Mental Health Research and Education. Dr. Wilcox started her career as a school psychologist for challenging students with disabilities and then followed her interests into the field of clinical neuropsychology. Her current research focuses on improving our understanding of how to support student learning and preparation for post-school requirements. Specific areas of research which contribute to this include neuropsychology for intervention, mental health in schools, transition planning, and university-level instruction, especially in clinical reasoning.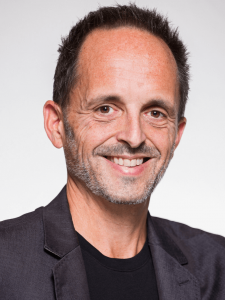 Dr. Brent Macdonald, R.Psych. (AB, BC, PE, NS, NT)
As the lead psychologist of the Macdonald Psychology Group, Dr. Brent is a registered psychologist in Alberta, British Columbia, PEI, Nova Scotia, and the Northwest Territories and provides assessment and counselling services, both online and through onsite clinics, in all of these jurisdictions. He has over 20 years of experience working with individuals with a variety of complex learning profiles. He has taught at the junior and senior high level and was the assistant principal at an independent school for students with learning disabilities. Dr. Brent is a sessional instructor in the Departments of Psychology, Health, Community, & Education, and Continuing Education at Mount Royal University. He is also an adjunct assistant professor with the Werklund School of Education at the University of Calgary.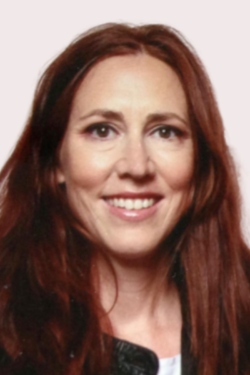 Andree Hodge
Andree is the Vice President and a founding member of Decoding Dyslexia Alberta, established in 2019. Decoding Dyslexia is a network of parent-led grassroots movements across North America focused on raising dyslexia awareness, while supporting and empowering families to advocate for their dyslexic children. As two of her three children have dyslexia, Andree understands and supports families as they struggle, like she did, especially in the early days of diagnosis. While trying desperately to find the appropriate support, understanding, and intervention needed for her children to succeed at school, she started researching online and now brings her knowledge to educators and families. Andree contributes regularly to her Dyslexia YYC FB page (since 2016) sharing the research she finds. She encourages parents to advocate fiercely for their children's needs at school, and leveraging her own extensive experience, Andree's goal is to help parents/caregivers navigate the school system and effectively seek out supports and interventions that are available.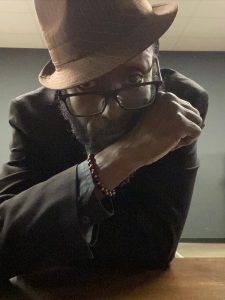 Wakefield Brewster
Wakefield is 2022-2024 Calgary Poet Laureate, a long-time Spoken Word Artist, our event's electrifying performer, but also an adult living with ADHD. That hasn't stopped him as he has been known as one of Canada's most popular and prolific Performance Poets and is 3-Time Calgary Poetry Slam Champion & Team Captain. He has spoken across Canada, in several States, and makes countless appearances on a regular basis. Wakefield is also a published poet, a member of the Canadian League Of Poets, the recipient of a number of honours, the owner of Wakeful Wellness, sits on various boards and is a community advocate for literacy, mental health and wellness.
INFORMATION BOOTHS
Browse the tables and speak to staff from Calgary LD/ADHD organizations, check out schools that specialize in LD/ADHD and learn about research opportunities you or your family could participate in.
Event Details:
Sunday, October 23, 2022
2 – 5 pm
Free To You:
Free parking at Telus Spark (Once you have registered for your free ticket(s), you will be sent a parking code to enter at the parking meter by the front entrance of Telus Spark)
Free snacks and refreshments
Come with your questions, enjoy the entertainment, learn from the panel and leave with answers!